Clear petg sheets
Material: PETG
Thickness: 0.15mm-15mm. for example:2mm, 3mm

Sheet standard size: 1220*2440mm/1000*2000mm/1250*2050mm/2050*3050mm
4ft*8ft, OEM
if roll,
without core Length: 30m, 60m.for roofing or separate easy cut

with core length: depends normally 50kg per roll, for therforming

Width: 1.22m, 1.56m, 1.82m, 2.1m. Max 2100mm
Color: transparent color., acid blue, grass green, milky white, or as your request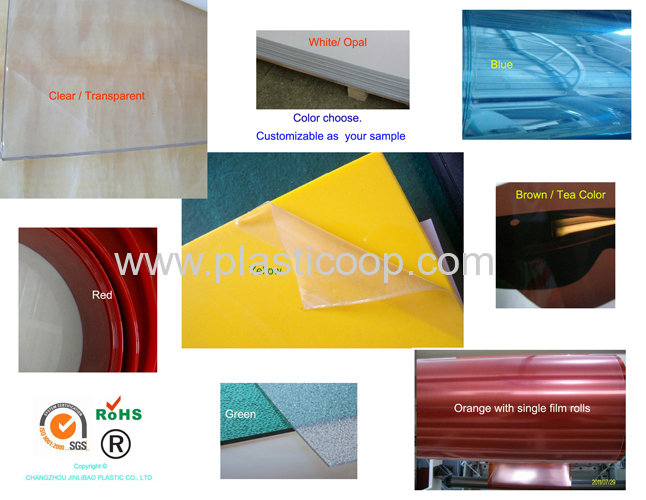 surface : matte, glossy, embossed,
if have extra demand, for example, anti-light, anti-fog, Scratch-resistant coating,Light diffusing etc, please let us know directly,
Above is conventional. They can also design according to the request from customers.
surface: matte, embossed, anti-reflection,Diamonds etc or as your samples,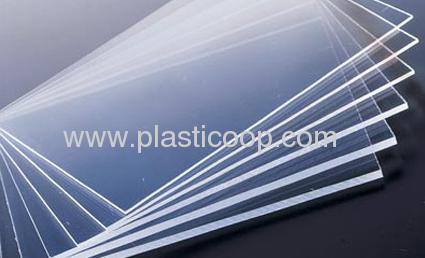 Our plastic boards widely used at construction and decoration, printing and packaging, thermoforming, cut and fold to different shape for displays, industrial equipment, safety equipment, shelving, greeting card displays, revolving merchandise racks, indoor signs, menu boards, photo frames, slat wall fixtures, prosthetic applications.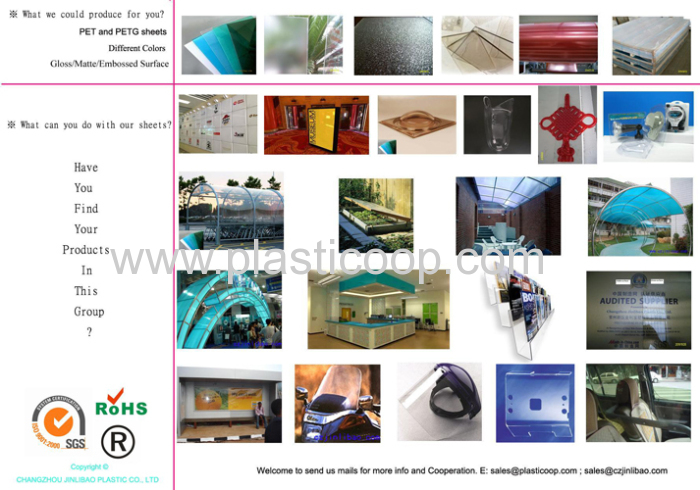 Welcome to ask more details!
Jessie Chen
(MANAGER)
-------------------------------------------
Changzhou Jinlibao Plastic Co., Ltd
NO.5 Qingjiang Road, Changzhou, China
Tel: 0086-0519-83889089
Fax: 0086-0519-83889079
Mobile: 0086-159-6122-1007 same whatapp and viber

sales (at) plasticoop.com thanks for your inquiry

clear PETG sheets transparent petg sheet board panel plate gpet pet-g