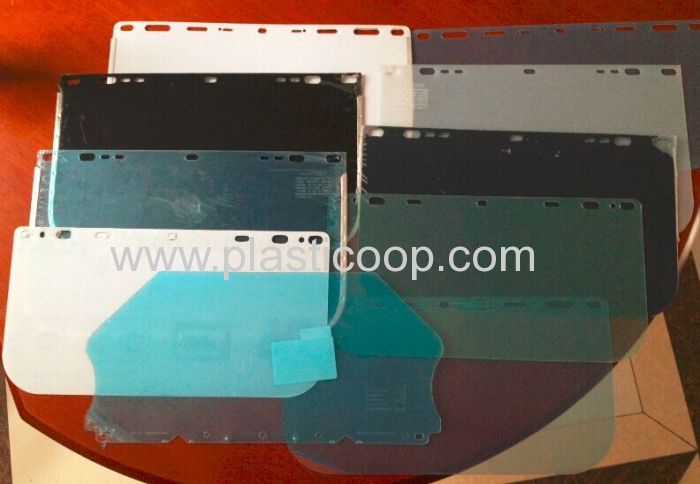 Clear and color UV380 coating Anti-scratch Polycarbonate PC film sheet Blue mirror for visor
We could product the visors as your request, from material, thickness, size, shape, holes, films color etc, material could be PETG/PET/GAG/PVC/PC/COLOR one.we do OEM as your drawing.
Example: 0.04'' * 8'' * 15''./ 0.06''* 8'' * 15''. / 6''*10''/ 10''*15.5''details as photo, drawing or samples.
Pass Certificated ANSI/ISEA Z87.1-2010
thanks for send us your inquiry with drawing or samples.
Specification of GAG/PETG/PET/PC/PVC plastic sheet for visor / face mask -- Certified manufacturer,
We product face mask also. Thickness:1mm-3mm/0.04''-11.8''..etc or depends
Color:clear/green/blue
Size: 8''15.5''/8''*10''/10''*13''..etc
Material PETG
Supply final visor or 1.22*2.44 sheets
Light transimission 90-95%
Features Transparency/UV-Protection/Light weight
Certification SGS/ROSH
Widely use protection eyes and faces
Useage:Visor/full face/eyes protection
Above is conventional. They can also design according to the request from customers.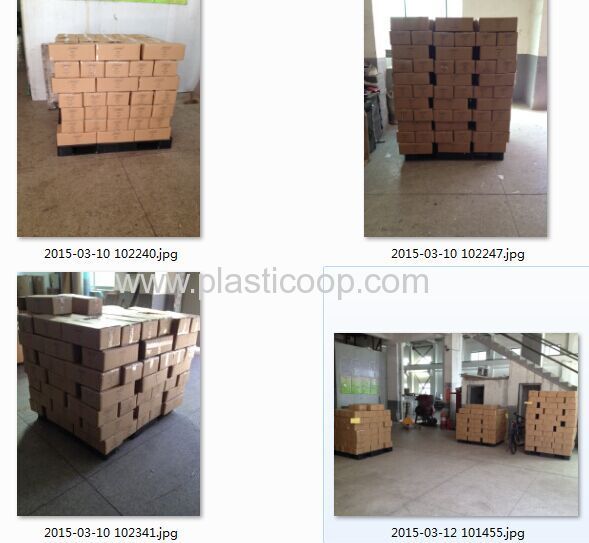 Welcome to ask more details about clear petg sheet and pet sheet ! Thanks,
Jessie Chen
(IMP. & EXP. DEPT.MANAGER)
------------------------------------------------------
Changzhou Jinlibao Plastic Co., Ltd
No.5 Qingjiang Road, Changzhou, China
Tel: 0086-0519-83889089
Fax: 0086-0519-83889079
Mobile: 0086-15961221007
Skype:czjinlibao