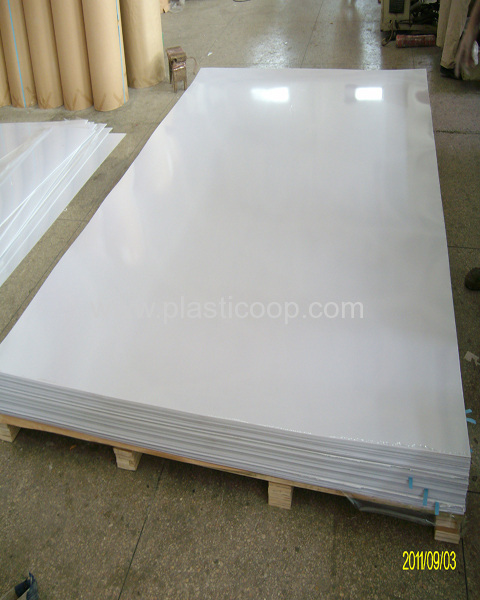 Max 2100mm, length no limitied,
Advantage:
Factory since 2000 year;
Max wide : 2100mm, length no litmied;
Max thickness:15mm;
Any color and surface as your samples;
Free cut to any shape and your logo oem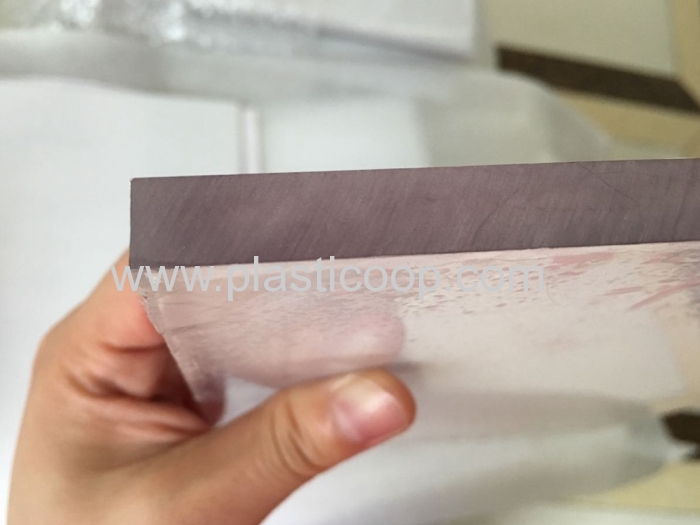 JINLIBAO FAQ:
1F, When have emergency thing or Chinese holidays but need contact with us, how could you do ?
JINLIBAO ANSWER: our VIP 24 hours mobile phone(whatapp;viber):86-159-6122-1007, if email sales(at)plasticoop.com, don't answer you,please call us, we could help you at once,
2F, Do you have free samples, what about different color or surface samples?
JINLIBAO ANSWER: yes, normally we have free samples, for example A4size free sample, or other sample we have stock let u test or checkquality;
For colors: we could do any color as your sample theoretically, orpanton card number, now we have normal color like white, green, blue,red, brown, orange etc, but you may know color have many different fromdifferent material and depth, so normally new color need do new colorsample, we could do inject small samples for you with differentthickness, only charge color and material fee.
For different surface: now normally we have glossy/ matte/embossed/ frosted, diamonds and crystal mould is in plan, new surfaceneed open new mould, if you need different pattern on your finalboard/sheet/plate/roll/film, please send us samples, then we couldscanning and open new mould for you, cost depends final wide demand, forexample, we could do 2100mm max wide, if final wide also need thissize, then mould big, cost higher, details please discus with us, wewill find the best solution.(if have stock, do new surface on our oldmould, also could save many cost.)
3F, how you packing to make sure goods safe to our customers hands?
JINLIBAO ANSWER: for packing, now we can do as best as we can,inside two side pe film protecting, then waterproof film packing, fourside fork-able pallets, thick corner protect every corner, stretch filmcover, then pet packaging rope tied, they will safe in the container(container also use fastening rope when demand), if special shippinglike need keep cold, will use special container.
4F, Special request for example UV type, Anti-scratch, Lightdiffusing, Anti-fog, Oiling coating etc, can you do special surfacetreatment for us? We have special application.
JINLIBAO ANSWER: Normally we could do second coating or do specialmasterbatch add to raw material for you to fulfil requirements, whenmeet special problems, please feel free to tell us and let we study,then could know we could do or not, or we could find second processingfactory or not. Any time, the first thing is to solve your problem.
So it's important that let us know your application, we will thinkabout the application then producing suitable products for you, do anyguide as we can. So don't forget tell our sales, you will buy our goodsfor printing or therforming or roofing or glazing or any other secondprocessing.
5F, Do you have min order quantity request?
JINLIBAO ANSWER: If standard or stock products, we don't have minorder request, for special treatment, normally we have min order requestto share the extra waste to down the price. We also will think aboutyour actual needs, Don't worry for min order quantity any time, we coulddiscuss together and find the best quantity.
If you buy materials the first time, we suggest buy 5% to 10% forextra stock, not effect too much for order and bills, but sometimes willmuch more helpful when you do second using, extra demand.
6F, What else service you can do for our company?
JINLIBAO ANSWER: some times, you may need other materials, if wecould produce, we will produce for you, even not our main products; sometimes, you may have other supplier need loading together with ourcontainer, we could take care for your other suppliers' goods and helploading container at our factory.
Any questions please feel free to ask our servicers. Complaints address: sales (at) plasticoop.com
PLASTICOOP=plastic cooperation, clear world, safer materials